The future of international student recruiting and enrollment in the United States
Article by: Marguerite Dennis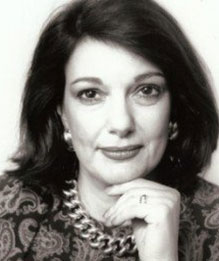 In November, the Institute of International Education published the 2017 Open Doors Report on International Education. While the United States continues to be the country with the largest number of international students, with a total of 1.08 million foreign students, data in the report revealed that for the first time in 12 years, the number of new international students enrolled in American colleges and universities decreased by 3.4 percent, or 10,000 fewer students. Other statistics were equally disturbing, including: a decrease in undergraduate enrollments of 2.9 percent, a decrease in graduate enrollments of 1.3 percent, a decrease in non-degree enrollments of 8.8 percent and a decrease in enrollments in Intensive English Language Programs of 25.9 percent. Only participation in Optional Practical Training reported an increase of 19.1 percent.
It is easy to speculate on the reasons for the decline: the high cost of an American degree, the election of President Trump, a tightening of visa issuances, curtailed scholarship programs in Saudi Arabia and Brazil and the perception that the United States is not a safe country in which to study nor as friendly to international students as other countries.
While I agree with all of the above-listed reasons for this year's new international student decline, I also believe there are other headwinds impacting international student mobility, including the rise of nationalism in many countries, massive migrations, currency fluctuations, the changing politics of Europe, upheaval in the Middle East, cybersecurity issues and technological innovations.
One headwind in particular merits consideration–the growth of regional education hubs throughout the world. Colleges and universities in Asia, East Asia and the Middle East have created education hubs and in concert with their governments have formed alliances and signed memoranda of understanding with schools in neighboring countries. Recent data confirms that more students are opting to stay closer to home to study. Proximity, after all, does matter. International students, after all, have options.
Rob Brown of the global education group Navitas, in addressing a conference last year wrote: "Disruption will happen in higher education like nothing we have seen before and first world institutions are going to suffer the hardest. The real opportunities exist in the developing world."
Most members of The Registry have strategic enrollment management plans; many have strategic international recruitment and enrollment plans either as stand-alone plans or sub-sets of their overall enrollment plan. And there are few colleges and universities in the United States today who do not depend on some portion of their financial goals being met by revenue from international students.
As Registry members and consultants go forward with strategic planning to meet next year's enrollment goals, it is essential that part of that planning includes the economic, political, and technological changes taking place around the world today and fold that information into future strategic international plans.
HIRE AN INTERIM
Searching for an Interim?
Please contact us for more information.
NOMINATE A PEER
Contact the Registry for more information.