Article by Dr. Russell Pinizzotto ~
In this article, Dr. Russell Pinizzotto introduces several emerging topics that are quickly finding a home in higher education. What do buzzwords like "big data", "data analytics, "or artificial intelligence" mean, and how are schools leveraging these new technologies? Read this article to learn more.
read more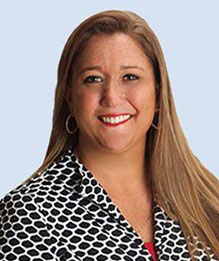 Article by Amy Miller ~
In this article, Amy reflects on the most recent Registry Annual Seminar in Scottsdale, Arizona and shares new details on the 28th annual seminar in Memphis, Tennessee.
read more
Article by Rev. Dr. William (Bill) Nelsen ~
Rev. Dr. William (Bill) Nelsen currently serves as a Registry Senior Consultant. Before serving as a Senior Consultant, Bill held several interim leadership roles as a member of The Registry. Drawing from his experiences, Bill offers his thoughts on how members can strengthen their candidacy to be selected as an interim.
read more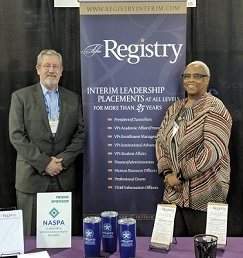 Looking ahead to the fall and winter travel season, The Registry will be attending and sponsoring several national higher education conferences. Read more to see where we'll be next, we'd love to see you there!
read more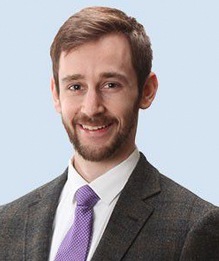 Article by Galen Hench ~
Registry members are voracious readers and writers, and we are proud of our growing Registry Members' Library which features an array of volumes authored and edited by members like you. We are making a call to members who might be interested in serving as a book reviewer for the Chronicles Newsletter, and if you are interested in learning more then click here.
read more
NOMINATE A PEER
Contact The Registry for more information.
HIRE AN INTERIM
Searching for an Interim?
Please contact us for more information.
The Registry Out and About
The Registry team has been busy travelling around the country to attend conferences, and it's clear that Registry members have been staying busy too!
read more