In Remembrance of Jerry Thomas Ice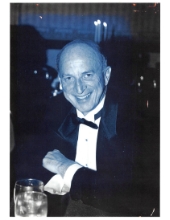 Jerry Thomas Ice
August 17, 1942  –  February 17, 2023
Jerry Thomas Ice, a resident of Annapolis, Maryland passed away suddenly on February 17, 2023. Born on August 17, 1942 in Smithfield, West Virginia to the late Pearl and Lester Ice. Jerry grew up in Salem, West Virginia and graduated from Salem High School in 1960. Jerry graduated from Salem College and began as an English teacher and baseball coach at Ridgeville Corners High School in Ohio followed by continuing his teaching and coaching at Franklin High School in Somerset, New Jersey. He earned a Master's Degree in Administration and Supervision at Montclair State University of New Jersey.  In 1969 and was appointed Associate Dean of Graduate Studies at Montclair State. During his tenure at Montclair State, he earned a Doctor's Degree at Fordham University in New York. In 1977, Jerry was appointed Dean of the School of Continuing Education at Indiana University of Pennsylvania, Indiana, Pennsylvania.
In 1983, Jerry was appointed Provost and Vice President for Academic Affairs at Thomas Edison State University in Trenton, New Jersey where he would serve for the next 19 years as the Chief Academic Officer. In 2001,he accepted the position of President/CEO at the Graduate School USA in Washington, DC.  At both Thomas Edison State University and the Graduate School, he was a member of several accreditation teams for the Middle States Commission on Higher Education.  He also served on higher education reviews of the Military Installation Voluntary Education. After 13 years as President of the Graduate School USA, he retired but stay active as a consultant for the Registry for College and University Presidents. He served extended appointments as Interim Provost of Cambridge College in Boston and Academic Vice President at Three Rivers Community College in Connecticut.
In Jerry's free time he enjoyed boating, baseball, daily long walks, and following the activities of his adored grandchildren.  He was an avid New York Giants and New York Mets fan. Predeceasing Jerry are his parents, brother Jack, sister Helen Nymann, nephew James Ice and niece Debra Helm. Jerry is survived by his loving wife of 46 years Janice Donkersloot Ice and their sons, Jason (Elise) of Ellicott City, Maryland and Tyler (Stephanie) of Plymouth Meeting, Pennsylvania, grandchildren Brennan, Cameron, Colette and Weston.
A celebration of life will be held at a later date. In lieu of flowers, donations can be made to the Chesapeake Bay Foundation.
Source: Obituary- https://www.hardestyfuneralhome.com/obituaries/obituary-listings?obId=27313703
HIRE AN INTERIM
Searching for an Interim?
Please contact us for more information.
NOMINATE A PEER
Contact the Registry for more information.