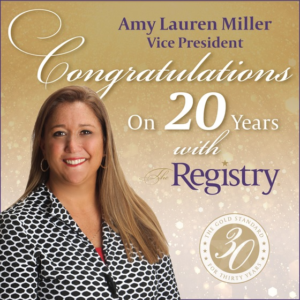 TWENTY YEARS OF OUTSTANDING DEDICATION TO THE REGISTRY
Words of Gratitude from Bryan Carlson, EdD President, The Registry
Over the last twenty years VP Amy Lauren Miller has been a key member of the Registry Team that has catapulted The REGISTRY into the premier interim placement firm in American higher education.  Amy has been central to our initiative to make sure all of the "decision-makers" in the academy place The REGISTRY "top of the mind" so they will instinctively think about our firm whenever they need an interim executive.  There have been many metaphors used to describe The REGISTRY which Amy has helped to inculcate in the minds of college and University leaders.  I happened to be with Amy when a seated president met with us and told us that we were responsible for "Higher Education Speed Dating."  Another group of presidents told us that The REGISTRY operated like an "unofficial auxiliary enterprise" for their institutions.  This list goes on and on and includes descriptors "The National Guard for Higher Education" and "A Fifth Column for the Academy."  The point is that none of this would have been possible without the major contribution of Amy Miller, which has been inspirational for the other members of the Registry Team.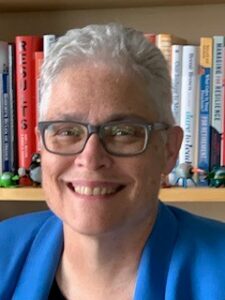 The Registry
Dr. Karen Whitney earned her B.A. and M.A. from the University of Houston and her Ph.D. in higher education administration from the University of Texas Austin.
Dr. Whitney has served as president of Clarion University in Clarion Pennsylvania and the Interim Chancellor for the Pennsylvania State System of Higher Education (PASSHE). Previously she was Vice Chancellor For Student Life and Clinical Associate Professor of Education at Indiana University Purdue University Indianapolis (IUPUI). She has also held various leadership positions at the University of Texas at San Antonio (UTSA) and the University of Houston.
After a very accomplished career as a leader and executive in higher education, Karen is now passionately focused on working with other leaders, executives and board members to ensure their success in service to their students and institutions. As a nationally recognized organizational and leadership development writer, speaker, consultant and advisor, Karen's approach is to combine a proven track-record of higher education leadership with a variety of engagement approaches, including advising, coaching, facilitating and training to achieve results.
Karen has had a long association with The Registry, first as a client who appointed several interim senior administrators while leading various universities and later as a member and Interim Chancellor at the University of Illinois Springfield. She currently serves as a Registry Senior Consultant and serves as a Registry Principal for interim placements. When not working with fellow leaders in higher education, Karen enjoys walking her fierce 30 pound Lhasa Apso, Claire, and traveling the world with her spouse, Peggy Apple.
We are all thrilled that Karen has joined The Registry Team of Senior Consultants, welcome aboard!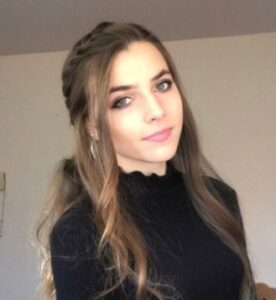 Salem State University
Ms. Katrina Penley is a senior at Salem State University, studying Media and Communications, with a concentration in Advertising. She also minors in Film Studies and Health Promotion. Katrina is spending her final semester as the marketing intern for The Registry.
Katrina has significant experience in marketing, advertising, video editing, journalism and more. Throughout her career as a Media and Communications student at Salem State, she has been able to work with several businesses by interning with a goal to employ creative programming to help them grow. These opportunities allowed her to create a captivating and successful social media presence with video advertisements, fun content, creative ideas in website design, and more.
At The Registry, Katrina hopes to learn the value of being part of a 30-year-old, nationally recognized successful company. While assisting with marketing programs. Her goal, overall, is to help strengthen The Registry's social media presence, utilizing film/video to provide fresh perspectives.
HIRE AN INTERIM
Searching for an Interim?
Please contact us for more information.
NOMINATE A PEER
Contact the Registry for more information.