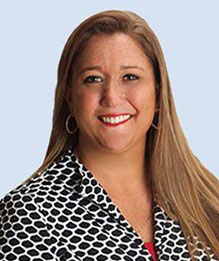 The Registry 2022 Seminar Save the Date!
Amy Miller
Vice President
After postponing the Annual Seminar for two straight years–the first such cancellations we have had in our history–we are very excited to share that the 2022 Annual Seminar is a go! We remain very grateful to the Peabody Hotel for continuing to work with us amidst these scheduling challenges because of the pandemic.  As of now, the Seminar will take place in Memphis, Tennessee November 4 – 6 at The Peabody Memphis Hotel. 
To make your reservations, please call 800-PEABODY, or 901-529-4000. When you are making your reservations, please let them know that you are with The Registry to obtain your special room rate of just $205/night. Upgrades will be available, and you can inquire when making your reservation.
Keep an eye out for additional emails and postcard mailers containing more information about the event. We are so excited to see you in Memphis!
Cheers,
Amy and The Registry Team
HIRE AN INTERIM
Searching for an Interim?
Please contact us for more information.
NOMINATE A PEER
Contact the Registry for more information.