An Interview With Author Dr. Eileen Strempel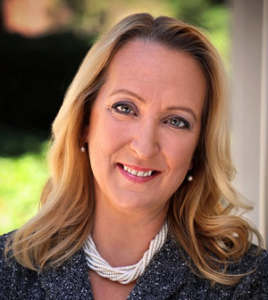 Dr. Eileen Strempel
Inaugural Dean, Herb Alpert School of Music
University of California Los Angeles
(Editor's Note: As a member of The Registry, we highlight Eileen Strempel and her contributions to this latest work. However, we also acknowledge the significant contributions of the book's co-author Dr. Stephen Handel, Associate Vice President-Undergraduate Admissions for the University of California System.)
What should our members know about the subject of 'free college,' as outlined in your book, to make constructive changes during their interim placements?
First and foremost, it is important for leaders to use the power of their office to heighten the visibility and needs of our nation's "neo-traditional students." Seventy percent of our nation's students are older, from traditionally underrepresented backgrounds, first generation, low-income, transfer and/or parent students. Interim presidents and provosts should seek to match the opportunities of their local workforce alongside their potential student market in a manner that will maximize the impact for both individuals as well as the community in which the institution resides. For example, there are special opportunities in many institutions for targeted outreach to the 36 million Americans with some college and no degree.
Some higher education leaders have declared themselves not in favor of what you advocate in this book. What would you say in response to a leader who might disagree with you?
The pandemic has exacerbated an already evident trend: our nation's students are increasingly coming from lower income backgrounds. With the pandemic, these are the students that have fallen off the educational pathway, and this is time to reconnect them with the transformative power of higher education. However, "free college" isn't enough. It is remarkably easy to get into college in the USA, but our degree completion rates haven not budged in decades. Continuing to invest in this model does not get us to where we need to be. We appreciate that the upfront costs are significant in addressing the many needs of neo-traditional students (housing, food, books, transportation, WIFI, computer, childcare), but every leader knows the ultimate outcome is advancing more students towards their degree. Going "beyond free college" ultimately results in a higher degree production and a lower cost-per-degree.
If you were starting your book now, what might you write or say differently about your main themes knowing what you know?
The pandemic accentuated inequality and access for neo-traditional students, and made it clear that if you do not have WIFI and a computer, you cannot go to college. The significant decline in community college enrollment as well as the dramatic declines in college attendance from low-income households bears this out. While we did not predict the pandemic while writing the book, we believe our recommendations are even more timely.
Coming back to our readership of interim leaders, what is a key takeaway about the changing nature of community college leadership that they should be aware of and learn from?
The "community" in community college has never been more resonant. More than ever, they are the vital connectors that assure our citizens have access not only to their education, but also to the wrap-around services that make going to college possible. Leaders must embrace their transformative role in shaping the future of neo-traditional students and our democracy.
Beyond Free College: Making Higher Education Work for 21st Century Students, published by Rowman & Littlefield, is available online in paperback, hardback, and eBook.
HIRE AN INTERIM
Searching for an Interim?
Please contact us for more information.
NOMINATE A PEER
Contact the Registry for more information.