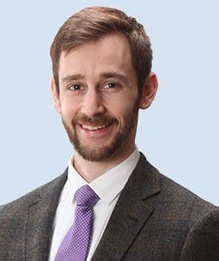 Crafting Your Personal DEI Statement
Galen Hench
Director of Membership
Increasingly, our college and university clients ask interim candidates questions related to the candidate's personal and professional experiences with Diversity, Equity, and Inclusion (DEI). As institutions seek to make meaningful change in this space, it is important that interim leaders be prepared to facilitate the enhancement of DEI initiatives in line with the institution's stated expectations. Below, we share an array of resources that will help you to develop your own personal DEI statement in preparation for future interviews.
Resource 1: The DEI Question in Administrative Interviews
In this April 2021 Chronicle of Higher Education article, authors Kim Brettschneider and Dallas A. Grundy speak to the importance of writing out your own personal DEI statement. Waiting until you are asked during an interview to consider what your DEI related priorities are is too late. So, consider reflecting now about what DEI means to you and write that down: What about DEI is important to you, what steps are you taking to grow your understanding of awareness of DEI?
Brettschneider and Grundy's recommendation does not end with the creation of this preliminary personal "diversity statement." Instead, the authors argue, you should be prepared to come to the interview with specifics in mind of how you can help the organization meet its DEI related objectives. How as an interim (president, provost, CFO, etc.) might you leverage your career experiences to facilitate the success of the institution's DEI work?
Resource 2: 5 Don'ts in Writing Your DEI Statement
In this November 2020 Chronicle of Higher Ed article, author Manya Whitaker offers five great tips on what not to do in writing your DEI statement. Like Brettschneider and Grundy, Whitaker reinforces that institutions are not investigating your theoretical knowledge about DEI. Instead, interviewers are investigating what you can do to bring meaningful change in line with the organization's objectives.
Other tips include the importance of avoiding the savior effect—a feeling that it is your job to show everyone else how to be a better advocate for DEI initiatives. Likewise, Whitaker coaches applicants to avoid the pitfall of romanticizing their experiences learning about DEI matters. Listing off a check list of professional development courses or trainings one has taken is a common but detrimental habit of many applicants.
Resource 3: Places to Start
Whether a candidate is a member of an advantaged group or one that has been historically excluded, biases exist in everyone. Diversity, equity, and inclusion work is more than just skin deep, and we must continually seek out new resources to help educate ourselves on this evolving topic.
If you are uncertain of where to start, consider the following options:
Published Resources – An incredible array of literature is available to you, and included below are just a few titles that you might consider:
LinkedIn Learning Courses – Through LinkedIn, professionals can access a wide variety of courses and professional development modules on topics related to diversity, equity, and inclusion. These courses are available via a LinkedIn Learning subscription or a one-time fee per course. Included below are just a few of the many courses available:

Hiring and Supporting Neurodiversity in the Workplace, Tiffany Jameson
Online Materials – From blogs to college and university resource pages to TED Talks, there are countless resources available online to help you learn and explore DEI topics. Included below are just a few examples for your consideration:
HIRE AN INTERIM
Searching for an Interim?
Please contact us for more information.
NOMINATE A PEER
Contact the Registry for more information.