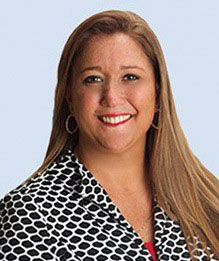 An Update On The 2021 Registry Annual Seminar
Amy Miller
Vice President
After a great deal of conversation and reflection, we have made the difficult decision to postpone the 28th Registry Annual Seminar in Memphis, Tennessee. We are saddened to share this news but feel that it is in the best interests of our members and our Registry team.
Earlier this summer, we sent out a survey to our members to learn how you felt about travelling and engaging in a traditional conference setting. The feedback we received was highly variable. For some members, the prospect of travelling even while vaccinated is too great a risk. For others, concerns about upholding social distancing and mask requirements in confined quarters—such as conference meeting rooms—is top of mind. We acknowledge, too, the members who shared that they are ready and eager to "return to normal." Ultimately, we feel the risks are too high to confidently move forward with the Seminar.  
We are grateful to the Peabody Hotel for allowing us to roll our conference reservation to next year. As of right now, we plan to host the 2022 Registry Annual Seminar in Memphis, Tennessee November 4 – 6.
For those of you who have already made your reservations at the hotel, we encourage you to contact the hotel staff to move your booking to next November. 2022 also happens to be the 30th anniversary for The Registry, a tremendous milestone that we are eager to celebrate with you…In Person!
As additional information becomes available, we will let you know. Keep an eye out for future newsletter articles and post-card mailings for additional Seminar-related news.
Cheers,
Amy and The Registry Team
HIRE AN INTERIM
Searching for an Interim?
Please contact us for more information.
NOMINATE A PEER
Contact the Registry for more information.