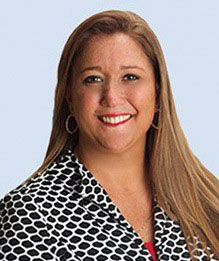 Update on the 2021 Registry Annual Seminar
Amy Miller
Vice President
To Our Registry Members: 
I hope this update finds you healthy and well. We missed seeing all of you this past November; the year just did not feel the same without the Annual Seminar to bring us all together. We have continued to work closely with the Hotel, and we plan to have the next conference in Memphis from November 5th – 7th, 2021. 
As best we can, we will keep you up to date on any news regarding the 2021 Seminar during the months ahead. Let us all hope and pray that we will be able to come together in Memphis next November. We are certainly looking forward to it, and have our blue suede shoes polished and ready to go!
For those who are interested, I am including below the copies of our most recent Annual Seminar reports and key takeaways. 
27th Annual Seminar Key Takeaways
26th Annual Seminar Key Takeaways
Best,
Amy
HIRE AN INTERIM
Searching for an Interim?
Please contact us for more information.
NOMINATE A PEER
Contact the Registry for more information.