Three Tips for Advancement Leadership Success During the COVID-19 Pandemic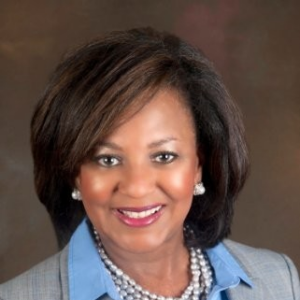 Ms. Carla Willis
Interim Vice President for Advancement & Communication
Saint Leo University (St. Leo, Florida)
This time last year I had just begun my first Registry placement as Vice President of Advancement, Marketing and Communications at Saint Leo University, after having served three permanent successful stints as Vice President of Advancement at an HBCU, a large public and a small liberal arts institution. Prior to these roles, I spent about 15 years in other progressively responsible roles in Advancement.  With almost 30 years of Advancement experience I can honestly say none of these experiences prepared me for the past six months of being an advancement leader in the midst of a pandemic.   My hope is that what I am sharing will help you if you are beginning a new interim Advancement leadership role or, currently serving in one.
Tip One: Get excited about making advancement history and creating new paradigms.
At some point during each day, in the midst of constant Zoom, Teams and other virtual meetings I take a moment to think about the history we are making at this time in our Advancement profession.  I feel very fortunate to be an advancement leader during this unprecedented time when we are being expected to lead teams virtually, to raise major and principal level gifts virtually, to steward donors virtually and to stay calm under the pressure of the potential negative impact COVID19 will undoubtedly have on fundraising attainment.  Why do I feel fortunate? I feel this way because I am part of a special cohort of advancement and other higher education leaders who will be able to say we were higher education leaders during this historic and challenging period in history. We are leading and launching fundraising initiatives in the midst of an international pandemic.  We are finding new ways of reaching and connecting with donors and most importantly, we are figuring out how to close gifts and lead our teams in closing gifts.  We are writing the book on how to lead successfully during such a time as this.
Tip Two: Do Not Coast
If you are looking for an opportunity to have an interim role before retirement because you want to share your sage wisdom from the past as you coast towards retirement, then this is probably not the time for you to sign on as an interim advancement leader.  The work required of leaders now is demanding and never ending– its early mornings, late nights, weekends.  To that you may be saying, "but that has always been the cadence of being an advancement leader." And my response is, "This is different!"  There are no early morning coffee meetings or breakfasts with high level donors, no cultivation dinners with the president, no weekend trips to visit donors.  This is morning, noon, night and weekends of wearing a headset, looking at faces in squares on a computer screen and often solving problems that have nothing to do with advancement, but everything to do with keeping your campus community safe and healthy in the midst of this pandemic.  There is no time to coast and this is not "business as usual" advancement leadership.
Tip Three: Grab Your Own Oxygen Mask First
A focus on self-care is more important now than ever before.  I have always believed that to be the best leader I can be, I must eat well, exercise well, go to annual routine doctors' appointments and, if/when I feel ill with cold/flu/sore throat, etc., staying at home without exception. Why? Because we are setting the good example for the teams we lead to follow.  More than ever we must lead in this way (especially the staying home if sick) because not doing so has the potential to take out your entire team if by unfortunate circumstances your undiagnosed illness ends up actually being COVID-19.  Even if as leaders, we feel we are handling the associated stress of the pandemic well, trust me when I tell you many members of your teams, even if they don't vocalize it, ARE NOT OK.  They are worried about not being able to see donors face-to-face, worried about not meeting metrics and goals, worried about their school aged children, worried about aging family members, and whether they are working remotely or not, they are worried about catching COVID-19.  Not to mention, some are also worried about the Black Lives Matter movement in addition to COVID-19 worries. All of these worries are causing an extreme amount of depression and other forms of mental illness.  This is a time after taking care of ourselves, to also take care of the teams we manage by listening to them even more than ever, showing empathy and compassion during these challenging times.
Conclusion: Share Positivity
During the work week each of my mornings start with a COVID-19 Incident Command Team meeting.  It is a meeting filled with negative information and it would be easy for it to shape the remainder of my day.  However, immediately after the meeting I take a moment to find a funny meme or some other humor to shift my thoughts or try to have a positive encounter with one of my staff often resulting in shared laughter.  This shared positive experience helps to right set my day.   For me, this bonus tip is the most important of all.  So my final piece of advice is stay positive and share that positivity with others around you.  If you find yourself encountering a day where you just can't pull the positivity out of yourself, FAKE IT because those you lead are watching!
HIRE AN INTERIM
Searching for an Interim?
Please contact us for more information.
NOMINATE A PEER
Contact the Registry for more information.