The Registry Out and About
Sandra Doran Among Most Admired CEO of 2019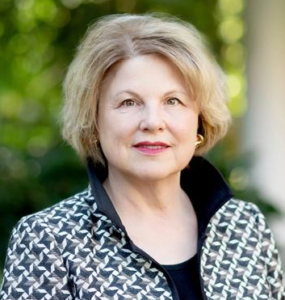 Sandra Doran is currently serving as the interim President of Salem Academy and College in Winston-Salem, North Carolina. In July, Sandra was recognized as one of the most admired CEOs by the Triad Business Journal for her efforts to right-size the institution and for her strong fundraising skills. 
Registry Member Ron Ingle Recognized With Award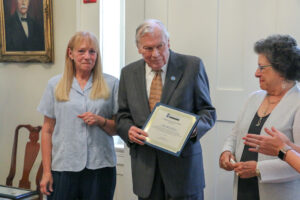 A farewell reception was held on July 9 2019 for Ron and Judy Ingle. Many faculty, staff, and friends gathered to wish them well as they prepare to embark on a new chapter in life. During the reception, Dr. Ingle received a Proclamation from the State of Alabama and Certificate of Appreciation from Athens State University Faculty for his service to the University. Pamela Keller also presented an original work of art, a beautiful painting of Founders Hall, to the Ingles as a parting gift.
Registry Member Presents at NACUBO 2019 Annual Meeting
Registry member Jim Main (left) along with other members of the University of North Texas at Dallas (UNTD) presented on the topic of "Cost and Benefit Analysis for an Early College High School Business Model". Presenting with Jim included (from left to right) Eric Ban, Managing Director of Dallas County Promise; Robert Mong, President of UNTD; and Sam Shi, Director of Strategic Analysis and Reporting of UNTD. 
Registry Principal Attends NASCUMC

Registry Vice President Amy Miller (right) traveled to Atlanta Georgia to represent The Registry at the National Association of Schools and Colleges of The United Methodist Church. 
HIRE AN INTERIM
Searching for an Interim?
Please contact us for more information.
NOMINATE A PEER
Contact the Registry for more information.