An Interview With Author Dr. Robert "Bob" Smith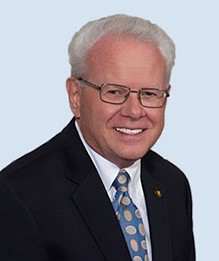 Dr. Robert Smith
Senior Consultant & Member
The Registry
At this stage in your career, as a Member and Senior Consultant of The Registry, what motivated you to write this book?
I have had a life-long fascination with how many people have read and been inspired by the Anne novels. A result is this book. Work began with study of the eight Anne books along with related essays and monographs leading to a set of Chronological Summaries with Notes and Quotes. Studies of the life of the Anne author, Lucy Maud Montgomery (LMM), resulted in a Chronological Biography of LMM with Corollaries to the Anne Books. To affect an engaging synthesis of the novels and LMM's life, I crafted the idea of having the revivified main character of the books, Anne Shirley, tell her own life story (Part I of the text related to loving).  This is followed by revivified Anne and her physician husband, Gilbert Blythe, recounting the life of LMM (Part II of the text related to living and learning). Thereafter, Anne and Gilbert comment on the relevance of the Anne books and the life of its author to 21st Century readers.
For our readers who may be unfamiliar with author Lucy Maud Montgomery and her titular character Anne Shirley, what recurring themes did you encounter in the Anne books that are applicable to our present times?
Many people resonate to the title, Anne of Green Gables. If they haven't read the original book, they may have seen one of films based on the story of the orphan girl whose gifts of imagination, intuition, and spunk helped her overcome obstacles and find love and happiness in the world. In many ways, the "Anne stories" reflect the extraordinary life and times of their author.
Akin to Anne, LMM was functionally an orphan, with a mother dying when she was only 21 months old and her father leaving her in the care of maternal grandparents while he sought new vistas for jobs and personal fulfillment. LMM faced many challenges early on, especially with aging grandparents who were not thrilled by the prospects of raising an "unwanted child." LMM's life in adolescence and beyond would be compounded by conflicted romances, bouts of depression and related maladies, difficulties raising her two sons, and a long-term marriage fraught by emotional ambiguity, anxiety, and anguish brought on by a chronically depressed and otherwise psychologically challenged spouse.
Stepping back, we can imagine how LMM might have responded by acting as though there was nothing she could do and just let "fate take over." Fortunately, LMM crafted an approach to life and its challenges by blending her creative talents with acquired strengths and steadfastness. Thus, we find in her resilience, an introspective orientation, a love of reading particularly in the humanities, goal orientation, time management skills, and a cultivation of creativity. We also see how LMM was able to integrate her talents, skills, and interests into a personality that had legendary attraction to people across the global socioeconomic spectrum. In other words, she embodied a combination of graciousness, intuition, and gravitas that supported all aspects of her creative and day-to-day life.
In your book, you highlight several messages conveyed by the narrators on Loving, Living, and Learning. What lessons might a Registry member take away from three of the most important messages that would be applicable to their work as an interim senior administrator? 
Through Anne's life story we learn of her convictions that "most of the trouble in life comes from misunderstanding" and unappreciation of eccentricities in others. Successful Registry interims know the value of institutional study and listening to constituents in tackling challenges (e.g., restructuring) and honoring faculty shared governance. In parallel, LMM's love of history helped her become ahead of her time as a feminist and advocate for women's roles in society, in addition to her abhorrence of authoritarianism and bigotry. These values are clearly in tune with clients' expectations of Registry interims.
Modern Messages from Green Gables on Loving, Living and Learning: The Anne Stories is available for purchase online here. 
HIRE AN INTERIM
Searching for an Interim?
Please contact us for more information.
NOMINATE A PEER
Contact the Registry for more information.