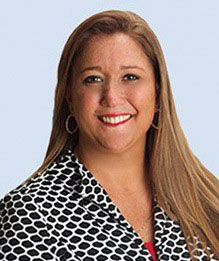 Update on the 2021 Registry Annual Seminar
Amy Miller
Vice President
To Our Registry Members:
At this time, we are continuing to monitor the news and latest updates from national health services regarding COVID-19. We remain hopeful that we will be able to host our Registry Annual Seminar in Memphis from this November. We will continue to send updates about the Seminar through the newsletter and email, so be sure to keep your eyes out for further information.
If you have not yet had an opportunity to review them, I am including below the copies of our most recent Annual Seminar reports and key takeaways.
27th Annual Seminar Key Takeaways
26th Annual Seminar Key Takeaways
Best,
Amy
HIRE AN INTERIM
Searching for an Interim?
Please contact us for more information.
NOMINATE A PEER
Contact the Registry for more information.