Perspectives from an Interim Provost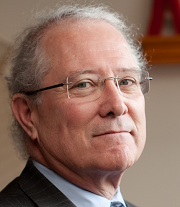 Dr. Russell Pinizzotto
Interim Provost
Simmons University (Boston, Massachusetts)
[Editor's Note: This article is one of a five-part series presented in this Special Issue, which offers perspectives from Registry interims serving amidst the ongoing pandemic.]
An intriguing aspect of my placement at Simmons University is that I have not been on campus nor have I met any of my direct reports in person. However, we have been able to make some personal connections through Zoom, probably because that is where we spend most of our time each day. Fortunately, I have visited the campus many times in the past and knew the University's president, who was retiring two months after my placement. Simmons has a new president who started on July 2020, Dr. Lynn Perry Wooten. Lynn and I have been working very well together even though we have only met through Zoom.
A principle difference of this placement is the amount of thought, energy, and time that is required to develop plans to deal with COVID-19. Almost from the first day there were multiple meetings about what we should do for the Fall semester, and these have continued into what we should do for the Spring semester. Simmons is unique in that we decided very early to put our classes online in partnership with 2U, an educational technology company that assists universities in offering online courses. Together, we worked to transition more than 350 courses into well-designed online formats for the Fall. Usually, it takes over a year to do redesign a course for online teaching properly. We managed to do it over the summer.  Already we are in the process of migrating another 200+ courses online for Spring semester 2021 in partnership with 2U. 
Despite working a remotely, two states away from the Simmons campus, I do feel a part of the Simmons community and believe that I have been able to contribute to moving a lot of complicated programs forward in this time of COVID-19.
HIRE AN INTERIM
Searching for an Interim?
Please contact us for more information.
NOMINATE A PEER
Contact the Registry for more information.