How to be Effective as an Interim During COVID-19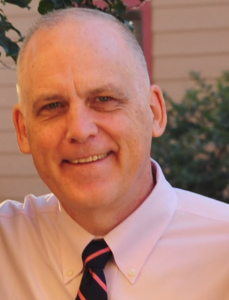 Mr. Curtis Short
Interim Chief Financial Officer
Bexley Seabury Seminary (Chicago, Illinois)
I joined with The Registry in Winter 2019, thinking it would be an effective way to continue to help colleges and universities meet the challenges facing higher education. As I completed the interviews for my first placement with The Registry, the impact of the Virus was just starting to become clear. By the time I started April 1, it was clear that we would be a distributed work environment for some time. Here is what I learned through my interim role during COVID.
There is not much that cannot be done electronically. As an interim CFO, I needed access to a lot of data and records. Within a few days, I had electronic access to everything I would need – in fact, through the audit of two fiscal years I required no physical files from the school. I would even speculate that because most Registry consultants bring deep experience, they are more prepared to "figure things out" remotely than a new permanent hire thrust into a distributed work environment.
Intentionality is key. One missing element of a distributed work environment is the occasional hallway conversation. To compensate, intentional interaction time needs to be scheduled. This could be staff meetings, regular one-on-ones, or related activities. I was fortunate to have a multi-week all faculty and staff study on Community, so I met each person involved with the school through breakout groups. That was invaluable to feeling part of the school.
Know what you cannot do. While performing the duties of a position can be done remotely, evaluating personnel is difficult in a remote interim role. Managing people remotely requires trust. You cannot "micromanage" from afar. It is difficult to tell what demands are on everyone's time, personally and professionally. People are working odd schedules, trying to make it work which makes assessment more difficult than a typical office environment.
These are some of my reflections of being a remote interim employee. I would encourage everyone to assess their electronic readiness, intentionally incorporate a remote interim employee, and understand the limitations of the present environment when considering a placement from The Registry.  I still have no idea how to get to the campus, but I found my way around the situation, and feel that my time at the institution has been quite valuable.
HIRE AN INTERIM
Searching for an Interim?
Please contact us for more information.
NOMINATE A PEER
Contact the Registry for more information.