Sustaining Institutional Diversity: Valuing Micro-Colleges and the Lessons They Teach
Article by: Dr. Susan Henking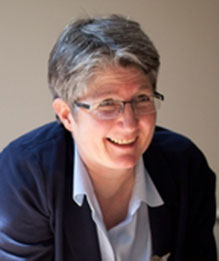 In 2012, I became President of an unusual, very tiny, college. With fewer than 100 students, what some saw as a "great books" curriculum, and a financially precarious existence since 1853, Shimer College was what I came to call a micro-college. Having spent my career at an institution that fell into the category "small liberal arts college" (2,500 students) and an ACE Fellowship at the Pennsylvania State System of Higher Education (114,000 students), making sense of this tiny college seemed at first to be a simple matter of scale. 
During my five years at Shimer I learned that there is much more to micro-colleges than scale, and that tiny size can be both a virtue and a challenge. Across higher education, I was surrounded by many who believed our size was our doom, and yet I also encountered people who believed that our size was a crucial part of our success. And so, during my five years as President of Shimer College, I began hosting gatherings of micro-colleges with the help of the Council of Independent Colleges. These gatherings were critical to aligning the leaders within micro-colleges as well as external stakeholders and supporters.
What I have found during my journey in the world of micro-colleges is the incredible diversity of such institutions. Much of that diversity parallels American higher education operating at a larger scale. Micro-colleges are religious and secular, very new and very old, and financially precarious and (relatively) stable. They are niche institutions with distinctive missions that reflect both professional and liberal arts, both rural and urban cultures, and both undergraduate and graduate students.
Though the term micro-college itself has become more widely used, there remains no focused mapping of their character in the ecology of American higher education. These tiny institutions are challenged by the presumption that an institution of their size is necessarily unsustainable. While the approaches we bring to bear when leading micro-colleges are shaped by this presumption, we must remember that it is just a presumption. Leaders within micro-colleges (board, positional leaders, and others) have much to learn from their larger peers; likewise, I believe that larger institutions have much to learn from micro-colleges.
What can we learn from micro-colleges? A great variety of things, in my opinion. Those familiar with only larger institutions may fail to appreciate the significance of such tiny institutions.  The minute scale of micro-colleges typically means that the there are few faculty and staff. This can be problematic in areas such as separation of duties regarding audits and the like. However, this necessarily opens the door to cross training, which can be a virtue for all. This includes presidents of micro-colleges who are forced, sometimes by dint of circumstances, to more fully understand all staff and faculty functions.
Like American higher education more broadly, governance of micro-colleges is an area of concern. The size and character of alumni affects Board membership and Board development, for example, and participatory democracy is sometimes both an educational and marketing emphasis while legal and financial matters remain in the purview of the Board and executive decision makers. Small-scale institutions navigate these in perhaps different ways than much larger bureaucratic governance structures, and may therefore have lessons to provide on ways to approach governance differently.
Micro-colleges, similar to their much larger peers, face many of the same financial concerns. Of particular relevance are the challenges of fundraising associated with very small alumni bases. These challenges can be offset by alumni engagement, unique fund-raising opportunities associated with institutional mission, and unique opportunities associated with the institution's specific niche. Of course, those micro-colleges that are tuition dependent are affected by the very same symptoms you would expect of a larger college or university.
By leveraging their specific niches, micro-colleges are in some ways better positioned to take advantage of strategic partnerships. Like artisanal cheeses and micro-breweries coming together to enhance their market presence, these artisanal-colleges—benefitting from their size—can form similar collaborations. The range of collaborations possible for micro-colleges parallels those seen elsewhere in academe – from transfer pathways, to mergers and acquisitions, and to the sharing resources in areas of information technology, online learning, human resources, and much more.
As the President of a micro-college, the criticisms I heard were consistent: we just do not do it that way; micro-colleges do not scale, and they are unsustainable. These criticisms reminded me of a talk I heard some time ago by Aimee Mullins—an American athlete, actress, and innovator—as she was inducted into the National Women's Hall of Fame.
Mullins was born with a rare genetic disorder that made it necessary to amputate both of her legs when she was just one year old. Because she was naïve (her word), she grew up doing the things others thought she could not do—she simply did things in her own way. Mullins would go on to join the collegiate track and field team at Georgetown University, and later in life would work with engineers to design the cheetah-like prosthetics that many amputee runners now use.
Listening to Mullins' life story reminded me very much of the approach that micro-colleges take towards securing their own futures. Micro-colleges face numerous challenges, whether in the marketplace or in higher education itself. Mullins' approach to life rejected the status-quo, and she sought opportunities to challenge the misbeliefs held against her. Likewise, I believe that the leaders and supporters of micro-colleges must continue to reject the views that their success is impossible and that their longevity is unsustainable. In my opinion, losing these micro-colleges risks a homogenization of the ecosystem of American higher education that is undesirable. Together, we must all refuse to write-off these unique institutions.
HIRE AN INTERIM
Searching for an Interim?
Please contact us for more information.
NOMINATE A PEER
Contact the Registry for more information.