Conference Highlights
NACAC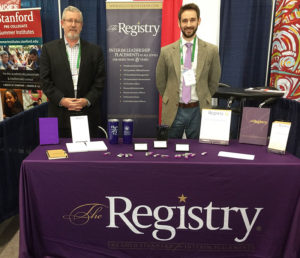 Registry President Bryan Carlson, Vice President Kevin Matthews, and Director of Membership Galen Hench were excited to be in attendance at the 2017 NACAC Annual Meeting in Boston, Massachusetts. This was the Registry's second year attending the conference, which is focused primarily on college and university student enrollment and retention. 
It's always nice to have such a well attended conference right in our back yard!
AASCU
Registry President Bryan Carlson and Senior Consultant Lucille Sansing attended the annual AASCU meeting in La Jolla, California this past October. At the annual meeting, Lucille hosted a breakfast roundtable session with conferences attendees, which received a lot of great feedback.
The Registry Annual Seminar
This past October The Registry celebrated its 25th anniversary, and so we brought the Annual Seminar home to Boston to celebrate! This was our largest conference to date, with nearly 300 members and guests in attendance. You can read more about the Seminar, and view pictures from the event, by clicking here.
CIC – Chief Academic Officers
Registry Senior Consultants Ian Newbould and Lucille Sansing made their way down to San Antonio, Texas for the annual Council of Independent Colleges-Chief Academic Officers meeting in November.
NEACRAO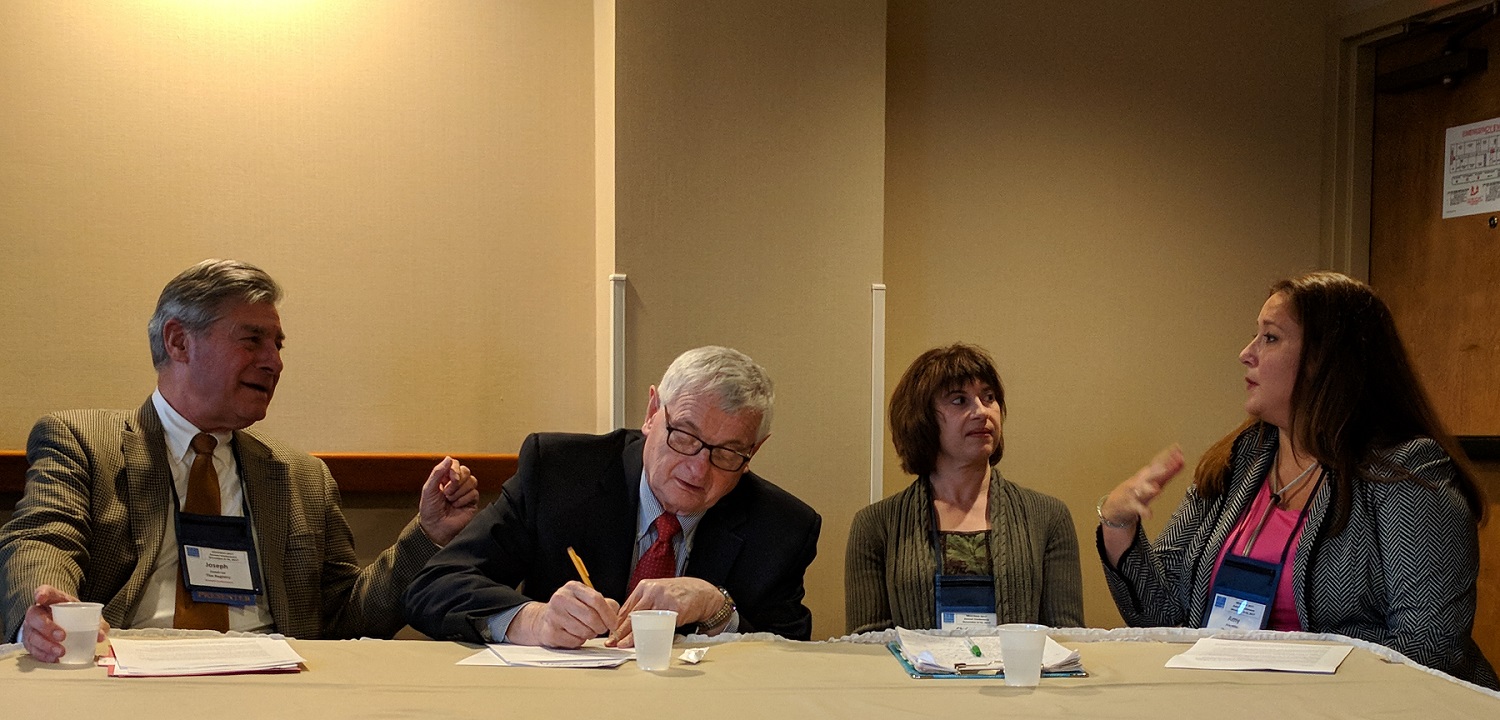 Registry Director of Membership Galen Hench travelled to Portland, Maine in November to represent The Registry at their first NEACRAO conference. Registry Vice President Amy Miller and members (right to left) Christine Bell, Rogers ONeill, and Joe Lee led a panel to discuss the benefits—and the occasional challenges—of serving as a Registry interim.
APLU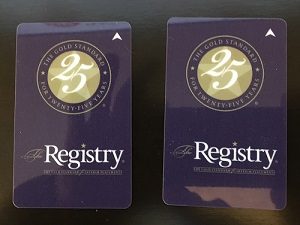 Registry President Bryan Carlson and Vice President Kevin Matthews travelled to Washington, D.C. in November to attend the annual APLU meeting. This year's sponsorship package included custom room keys, which featured The Registry's new logo!
CIC – Presidents Institute
Making their break for warmer weather, The Registry's senior team travelled to Marco Island, Florida to start off the new year at the CIC—President's Institute. Registry Chancellor & CEO George Matthews, President Bryan Carlson, and Vice Presidents Amy Miller, Jackie Armitage, and Kevin Matthews represented The Registry in full force.
HIRE AN INTERIM
Searching for an Interim?
Please contact us for more information.
NOMINATE A PEER
Contact the Registry for more information.